Click HERE to download Lynne's presentation or here to view the recorded webinar.
For lending institutions, environmental risk is an important consideration in evaluating environmental overall credit risk. Environmental issues can (among other concerns) impact borrower financial stability, limit property use and development, disrupt site access, create bodily and property injury liability associated with the collateral or other properties, and damage a bank's reputation, brand and image.
There are ways banks can assess and limit exposure to environmental risk associated with collateral, including proper site assessment, lender liability protections and programs, and contractual agreements.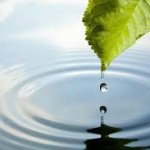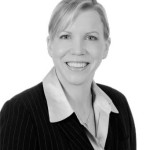 Read More About Lynne's Background
With experience in all aspects of environmental law, Lynne Rhode can help you or your business work through all issues relating to the environment. She can help you comply with federal and state regulations and guide you through the permitting process. She has worked on projects related to brownfields redevelopment, water development, and alternative and renewable energy. She has also worked on issues regarding waste management issues, all appropriate inquiry in real estate transactions, and environmental litigation. Lynne also has experience in general complex litigation, energy, local government and land use, government affairs, and animal law matters.
Lynne has been recognized for her accomplishments in her environmental law practice by several publications. She has been named a Virginia Leading Lawyer in Environmental Law by Chambers USA and a Virginia "Rising Star" in Environmental & Natural Resources by Virginia Super Lawyers. She was also given the 2009 James C. Roberts Outstanding Achievement in Pro Bono Award. In 2011, she served on the Department of Environmental Quality's Combustion Regulatory Advisory Panel.
Lynne received an M.S. from The London School of Economics, her J.D. from the University of Virginia, and her B.A. from the University of North Carolina.