NOVEMBER 12, 2013 WEBINAR: The Latest in Properly Structuring Commercial 1031-Exchange-blog Estate 1031 Exchanges
Click HERE to download Carol's presentation or here to view the recorded webinar.
This webinar provided participants with a working knowledge of the rules and logistics of like-kind exchange transactions, including recognizing what transactions might qualify, paper trail requirements, the role of the qualified intermediary, constructive receipt rules, identification rules, red flags to look for and more! Because people are finally starting to sell property at a profit, once again, and due to higher tax rates that might result, there is a growing need to become familiar, once again, with this beneficial transaction.
Presented by Carol Hayden, Executive Vice President – Investors Title Exchange Corporation. Carol is a Title Attorney in the Commercial Services Division, and serves as 1031 Exchange Counsel.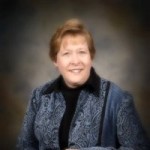 More About Carol
Carol grew up in Raleigh, North Carolina. She received a music degree from Temple University, and her Juris Doctor from North Carolina Central University. She has worked in the title insurance industry since 1993. Her experience in the industry includes residential and commercial real estate underwriting, facilitating like-kind exchange transactions, and claims administration. Carol has contributed to North Carolina Lawyers Weekly and has conducted numerous seminars for attorneys, realtors, and CPAs. Carol joined Investors Title in 1997, where she now serves as Executive Vice President of Investors Title Exchange Corporation (ITEC), and as Claims Counsel for Investors Title Insurance Company (ITIC). Carol is a member of the tax and real property sections of the North Carolina Bar Association. She is also a member of the Federation of Exchange Accommodators (FEA), Triangle Commercial Real Estate Women (TCREW), Wake County Real Property Lawyers Association (WCRPLA), and serves on the Board of Directors for the TCF Real Estate Foundation, a non-profit organization.